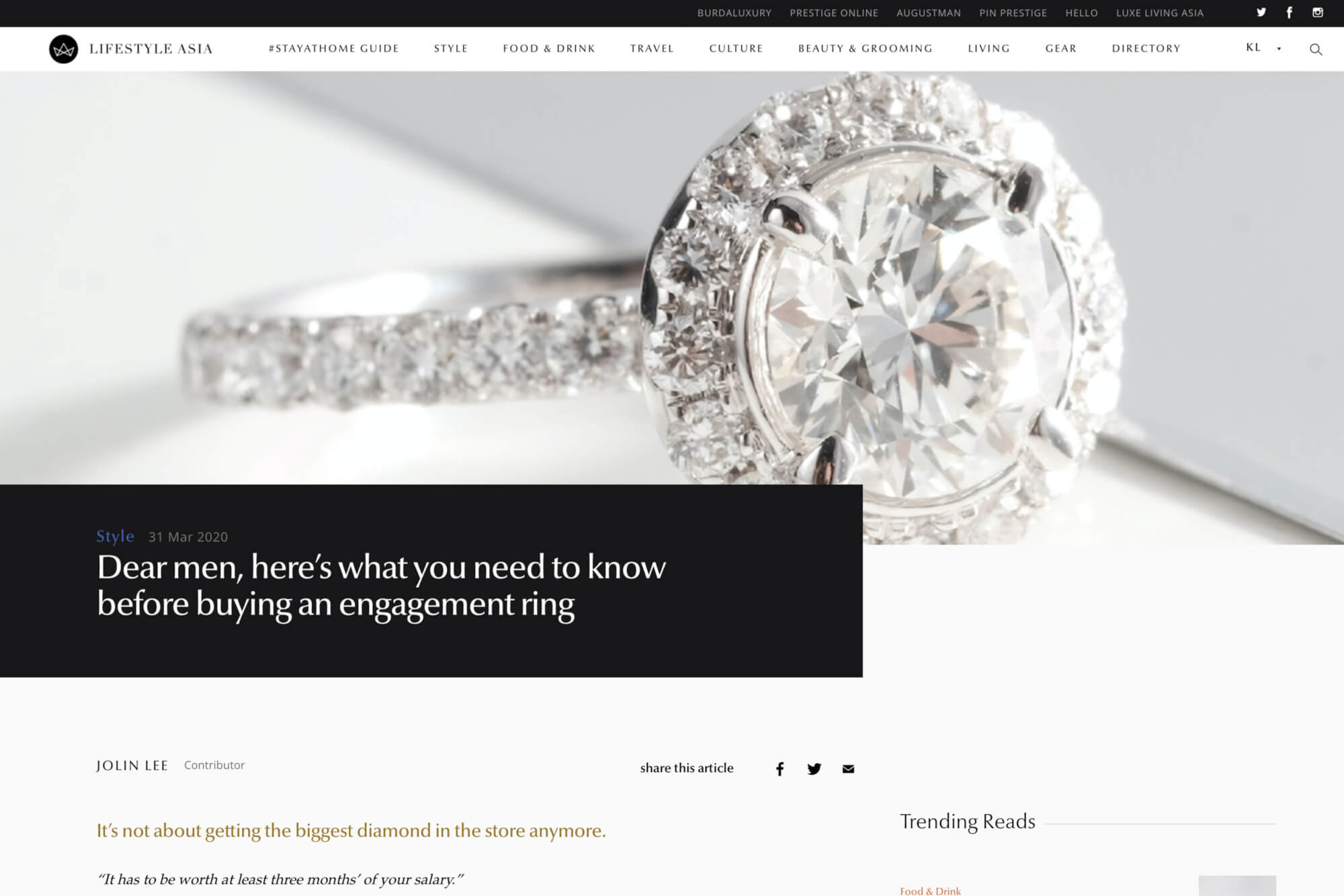 ZCOVA in Lifestyle Asia: ZCOVA Offers GIA & GemEx Dual Certification
Date: 31 March 2020
Here's what you need to know before buying an engagement ring!
What is the difference between diamond cut and shape?
What is the one mistake many couples make?
Does your engagement ring have to be worth at least three months of your salary?
How do dual-certs ensure a diamond is brilliant?
Why do some diamonds cost more for the same specs?
ZCOVA founder and Managing Director Low Ziwei answers them all and more in this interview with Lifestyle Asia Malaysia!
Fun fact: Men are generally more knowledgeable in jewellery compared to women
Read the article at: https://www.lifestyleasia.com/kl/style/jewellery/guide-purchase-engagement-ring/