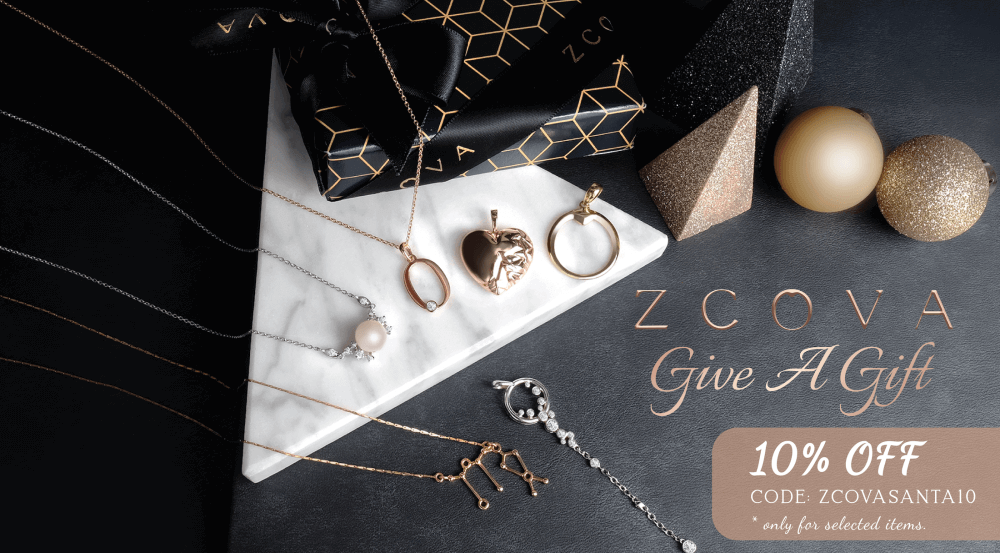 ZCOVA Give A Gift: The Ultimate Christmas Gifts Guide For Every Personality
Not sure what to get for your loved ones this Christmas? With our ZCOVA ultimate gifts guide, you will quickly find just the right gift that matches their personalities. (You can thank us later)
It's never too early to start on Christmas shopping and we are here to guide you through your shopping.
There is always a right gift for everyone in your list. We have prepared a guide so you can shop for your loved ones by personality type! How does that sound? We think this is a thoughtful idea, which they will appreciate too.
Here are the best Christmas gifts for every personality. Not only you are adding some fun to your Christmas shopping, but you can even seal your status as the ultimate Secret Santa 😉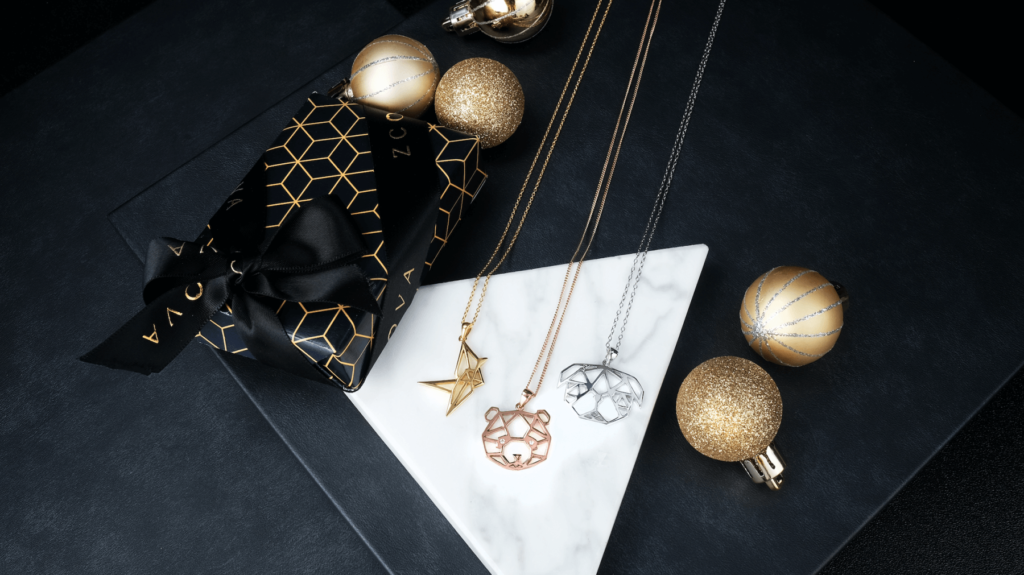 Animals have always been so popular. Whether your loved ones have cats, dogs, or other furry animals, we have an animal-themed present that they will pawsitively love. Traditionally, it is believed that that animal jewellery can be good luck talismans.
Although jewellery designs are often worn as a status symbol, pieces featuring animals carry a deeper meaning for your loved ones who really, really loves animals. They can wear their heart on the sleeves, like literally with our animals jewellery.
Spoil your friends with these purr-fect gifts! Trust us, we have everything the crazy cat or dog enthusiasts in your life that really want for Christmas. They will definitely appreciate the thoughtfulness of your gift with their favourite animals in mind.
2. For The Feng Shui Believers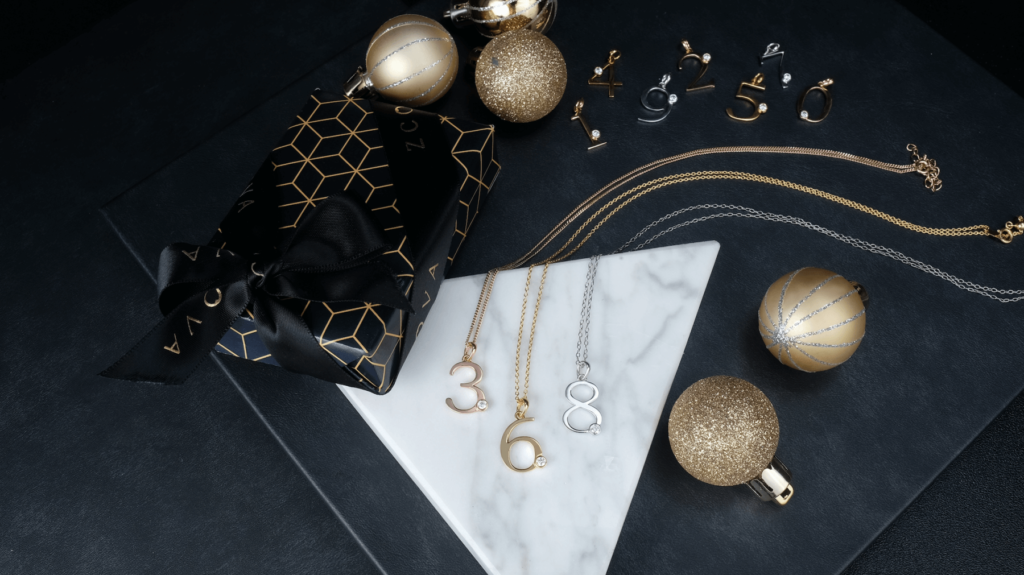 Everyone has a number that carries a meaning. Lucky numbers are especially significant when it comes to date of birth, anniversaries, or even your car plate numbers.
We designed these dainty and simple number pendants for your loved ones with the perfect way to keep their number with the most meaning with them always. Hopefully, this will add a little extra luck to every day!
In the Chinese culture, number 8 (八, BĀ) is believed to be the luckiest number that will bring good fortune because it sounds like 發 (fa), which means wealth and fortune in Chinese. So you know if they are doing well after wearing your jewellery gift, they should treat you a meal!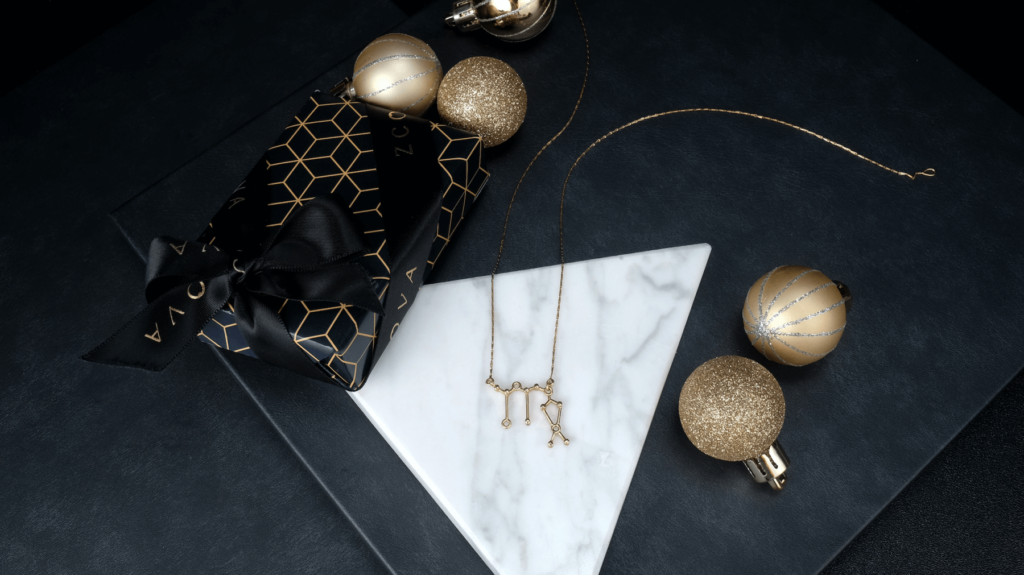 "What's your zodiac sign? Tell me and I will tell you your personality."
We all have a friend like this around us. Even if you are not into astrology, you will probably know that wearing your zodiac sign is a current trend that is picking up the momentum. We can totally see why it is coming.
Zodiac sign can provide detailed insights into your character and personality traits, which can be also carried through your personal style. As zodiac sign is unique for each individual, we designed this collection catered to each zodiac sign.
You would certainly agree with us that these zodiac sign pendants will make a very personal Christmas gift for your loved ones.
4. For Those Who Love To Have It Their Way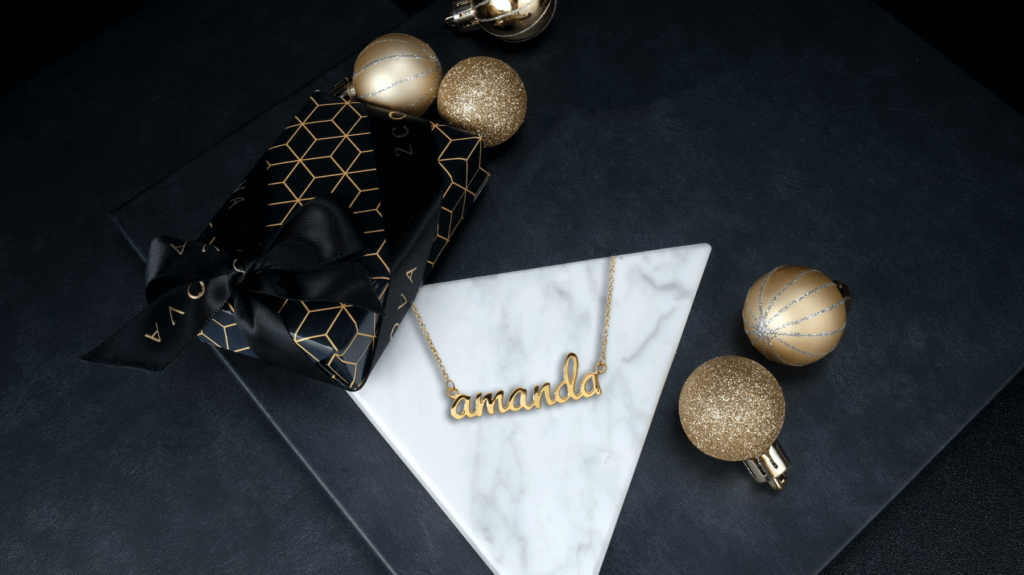 This season is all about personalisation. If you are looking for something different from the rest, this may be the one for you.
Designed to add some refined look to your everyday life, these name necklaces can be personalised according to your style. Whether in 9K, 18K or 22K rose, white or yellow gold, you can customise your very own name that comes along with a delicate chain.
Each piece is handmade to order for you with your choice of metal. Bringing a personal touch, these customised necklaces or bracelets are ideal gifts for Christmas or even as a bridesmaid gift.
5. For The "Christmas-Obsessed"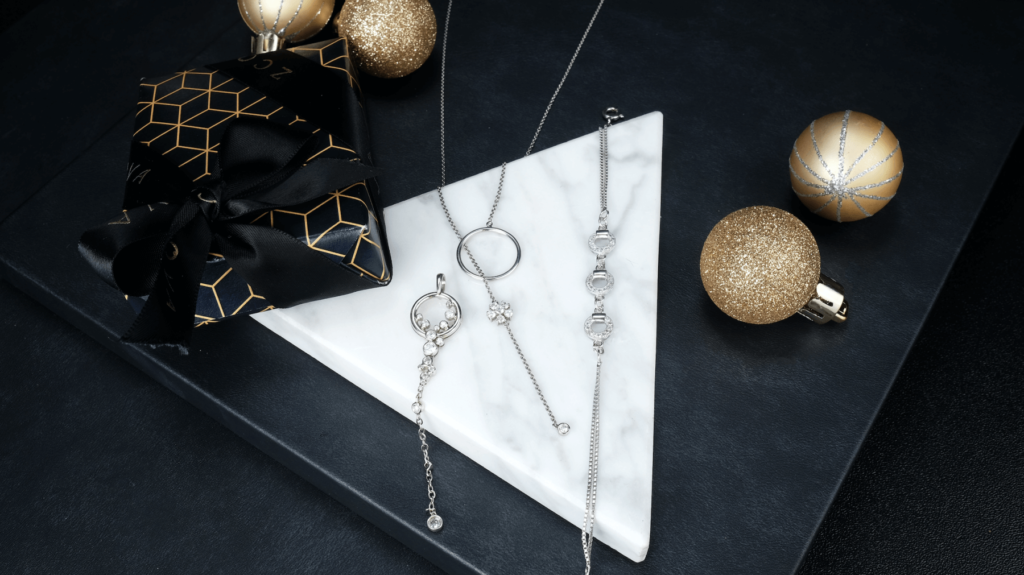 We all know how it's like at the parties this time of the year – it's warm, dim, and colourful. Most importantly, you wouldn't want your loved ones to be in a direct competition with the Christmas tree, so it is important to pick the jewellery pieces carefully.
Our Solace collection is designed based on the snowflakes that are dancing in perfect synchronization. (Psst! Our jewellery designers are "christmas-obsessed" too!) Even though it is designed for Christmas, it doesn't necessarily only be worn for the holiday season. These jewellery can also be worn to other occasions, bringing your loved ones an effortless glamour to any outfits. See how the influencers style our ZCOVA Solace Collection here.
Remember the ones who started singing Christmas songs right after Halloween? ZCOVA Solace collection is perfect for your loved ones to go ahead and have fun this Christmas!
6. For Those Who Want It All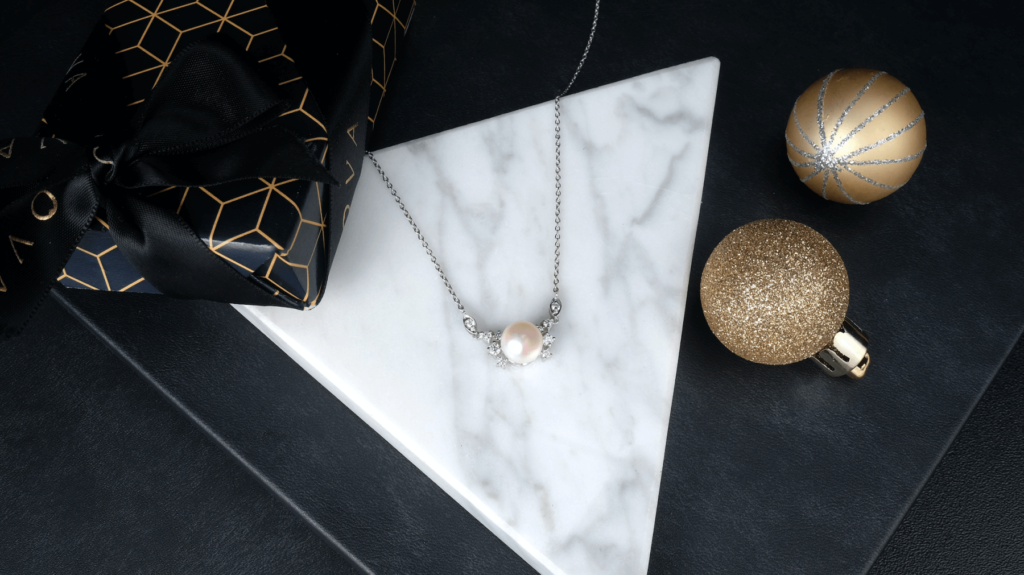 For your loved ones who already own lots of jewellery, trust us. They will never complain that it's too much! So why not go bold and sparkly this time?
Coordinate our Mira Pearls collection of a combination with both diamonds and pearls with their holiday outfits this season. Having one or two bold jewellery pieces can help your loved ones to stand out at the party. If your loved ones prefer a simpler look, you can also tone it down with just a pair of our pearl studs.
As classic as both diamonds and pearls are, putting them together will have an even more alluring effect. Our Mira Pearls collection will be the timeless jewellery that your loved ones would want to wear forever.
7. For Jewellery Lovers With Exquisite Taste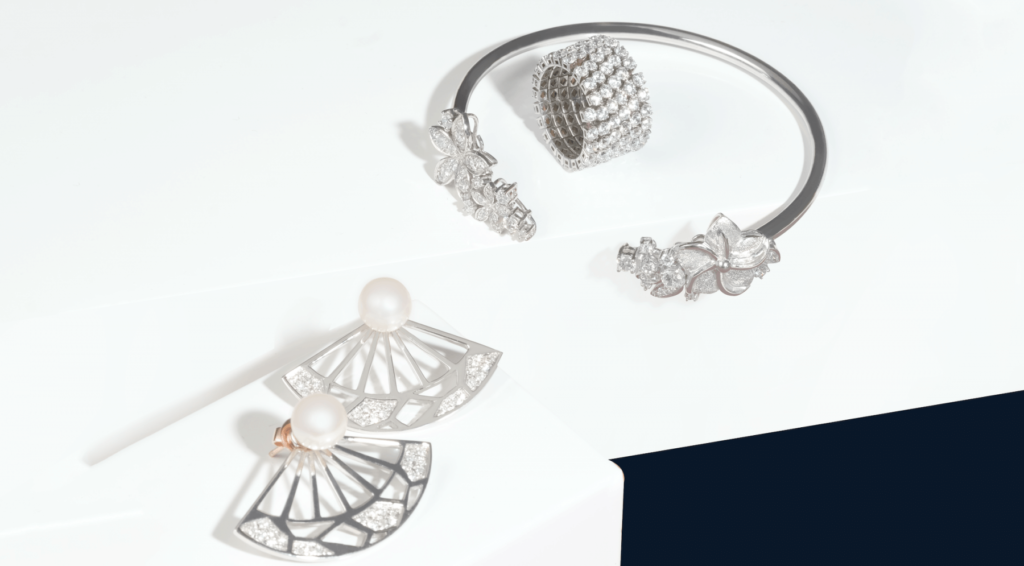 To celebrate this joyful season, your loved ones will probably throw on layers or red and green for Christmas and New Year's. What if we tell you that you can find the perfect gemstones for just about any holiday?
In early November, we have officially launched ZCOVA x KHOON HOOI collection which is an exclusive jewellery collection designed by Khoon Hooi, handcrafted by ZCOVA. This jewellery collection focuses on an oriental theme, which consists of a marriage of illustration and actual products.
We incorporate the oriental theme in this collection of beautifully made jewellery, but still maintaining a distinct aesthetic. Each jewel is a one-of-a-kind creation, so your loved ones will steal the attention for sure just when they walk into the scene.
Send Some Love This Christmas!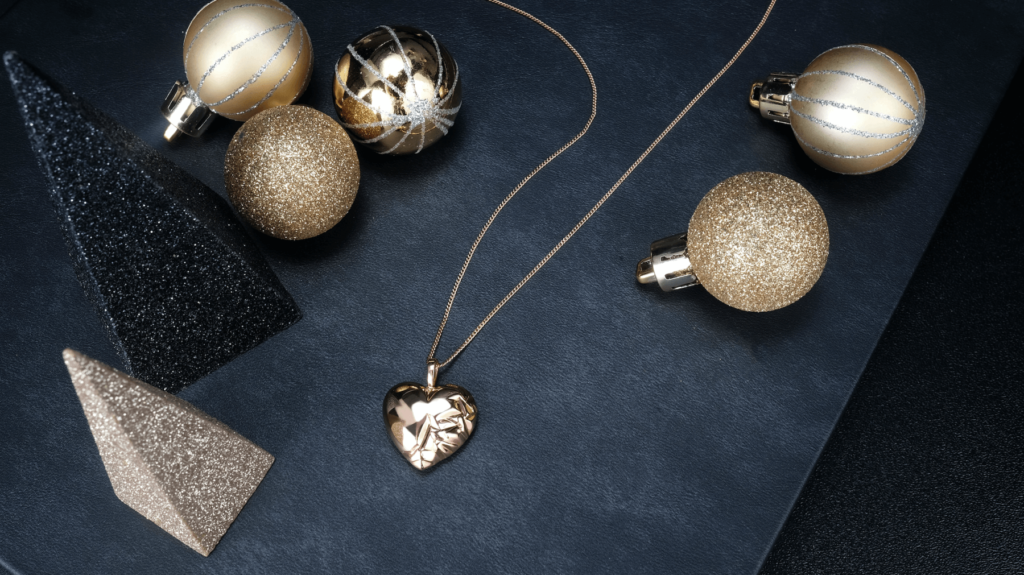 What are you waiting for? Place your order by 30th November 2018 for your loved ones to get it on time for Christmas (we need at least 14 working days to produce the jewellery). We not only offer Free Shipping across Malaysia, but we will also be providing you with a Free Christmas Wrapping to add some excitement to the receivers.
Before you go, we'd like to extend our love this Christmas to you guys by giving away a 10% OFF for purchases of our jewellery collection mentioned in this article. Don't forget to key in the coupon code: ZCOVASANTA10 at the checkout page to claim your 10%. Show off your excellent taste today!
*10% OFF only applicable to Essentials collection, Customised Name necklace/bracelet, Solace collection, and Mira Pearls collection.