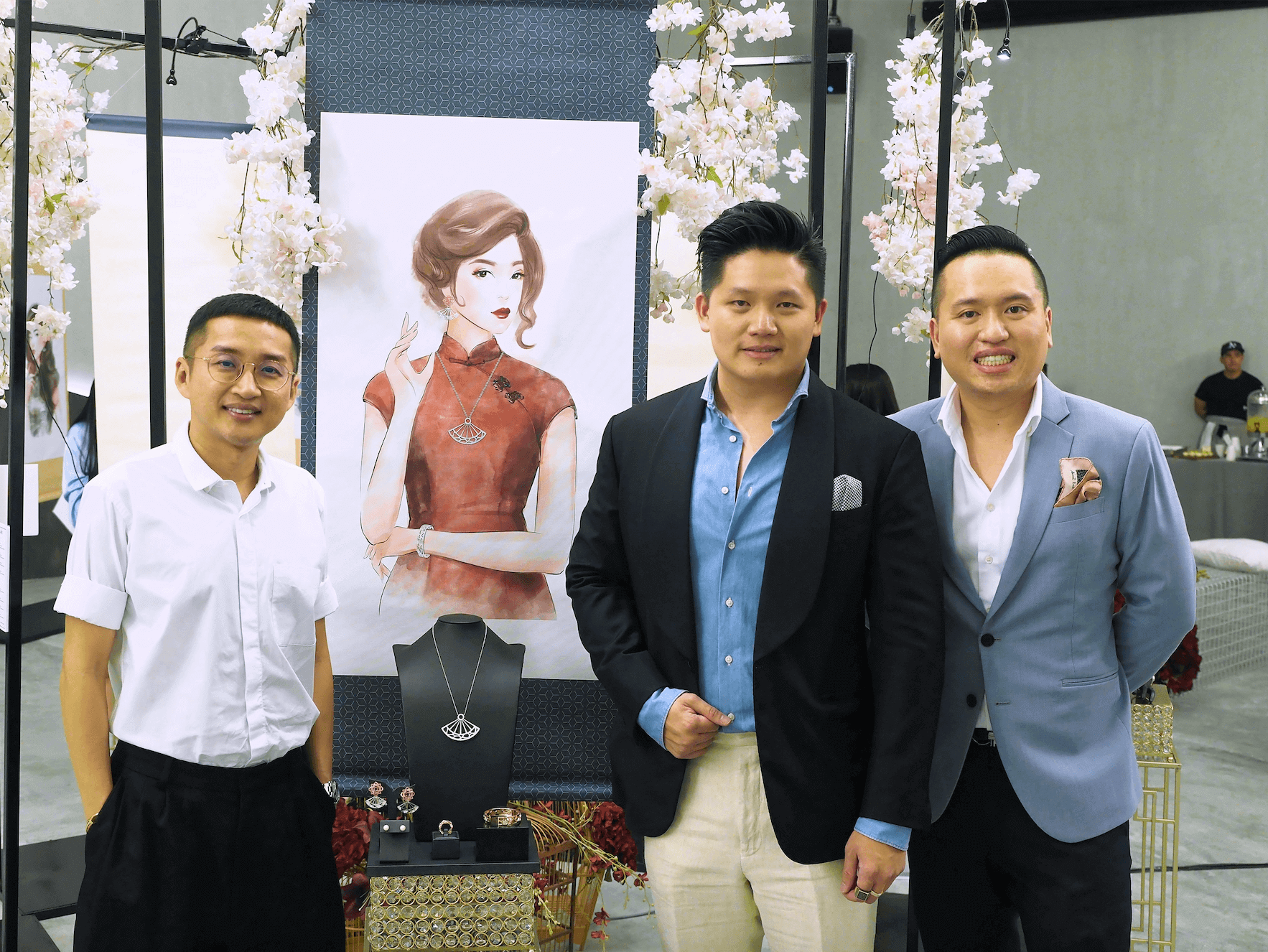 ZCOVA x KHOON HOOI: An Ode To Oriental Culture, Love, and Refinement
Exclusive jewellery collection designed by Khoon Hooi, handcrafted by ZCOVA.
On 30th October 2018, we are proud to officially announce our collaboration with top Malaysian fashion designer, Khoon Hooi, to present an exclusive jewellery collection that celebrates the beauty of the culture, love, and refinement.
The collaboration between ZCOVA and Khoon Hooi focuses on an oriental theme, which consists of a marriage of illustration and actual products. We incorporate the oriental theme in this collection of beautifully made jewellery, but still maintaining a distinct aesthetic. Each jewel is a one-of-a-kind creation. There is just so much about the beauty and lushness of Asian that we really admire.
As a gemologist, the founder of ZCOVA, Ziyin will happily debrief you on every aspect of diamonds and gemstones as well as the inspiration of each jewellery. This jewellery collection is set with diamonds and sapphires, each is chosen by him to enhance their sparkles and allows them to be set more closely together as aesthetics and technique go hand in hand.
Both ZCOVA and Khoon Hooi put emphasis not just on how the jewellery will be worn, but also the comfort of it. They make sure that each jewellery is a crusade of perfection and beauty, pondering and mulling over every detail.
This collaboration is an initiative to showcase Malaysia's finest in jewellery, be it design or innovation, supported by top-of-the-line craftsmanship, technology, and quality to the consumers.
Khoon Hooi's inspiration for this inaugural collection highlights the oriental elements of nature have various meanings in all aspects of one's life.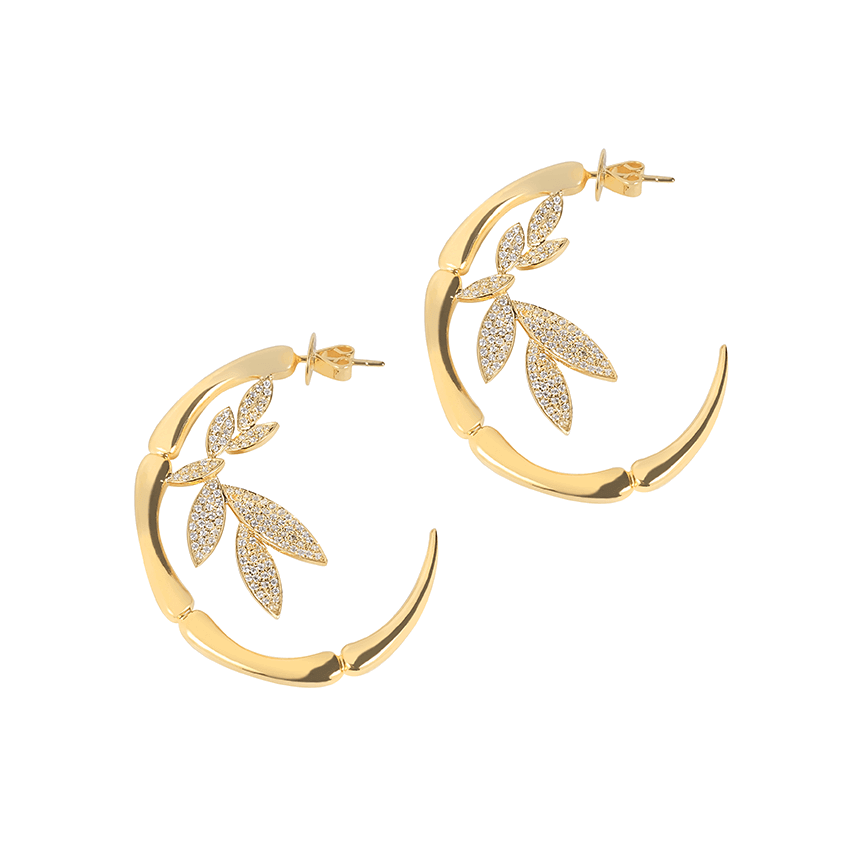 he first design inspiration is the resilient bamboo (zhú, 竹).
An oriental emblem of rectitude and longevity, the bamboo design is artfully represented in the collection, with gold earrings and a slim gold bangle that is subtle yet elegant.
2) Chrysanthemum (jú huā, 菊花)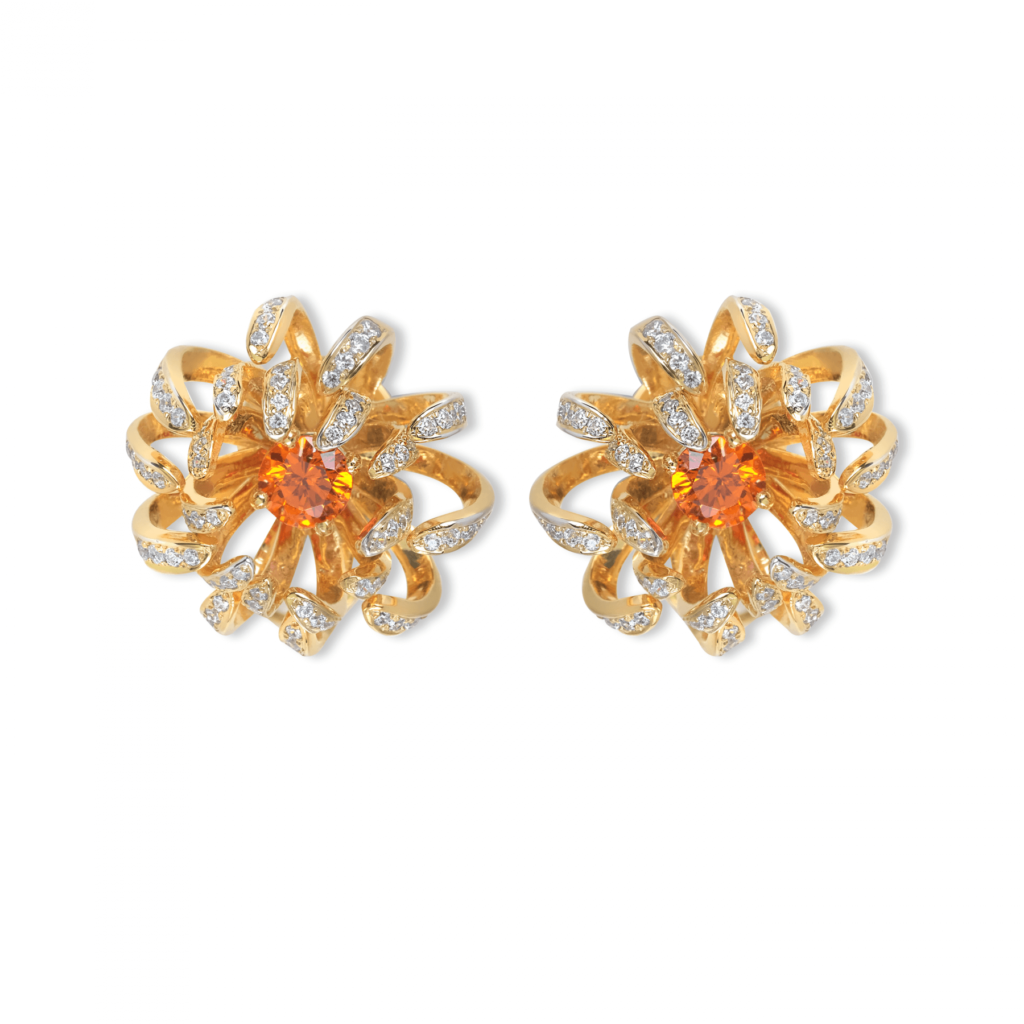 Another auspicious symbol of humility is the joyful energy of the chrysanthemum (jú huā, 菊花).
Representing the sun, the unfolding of the petals is intricately presented as showstopper, in the form of a large ring and a pair of earrings.
3) Plum Blossoms (méi huā, 梅花)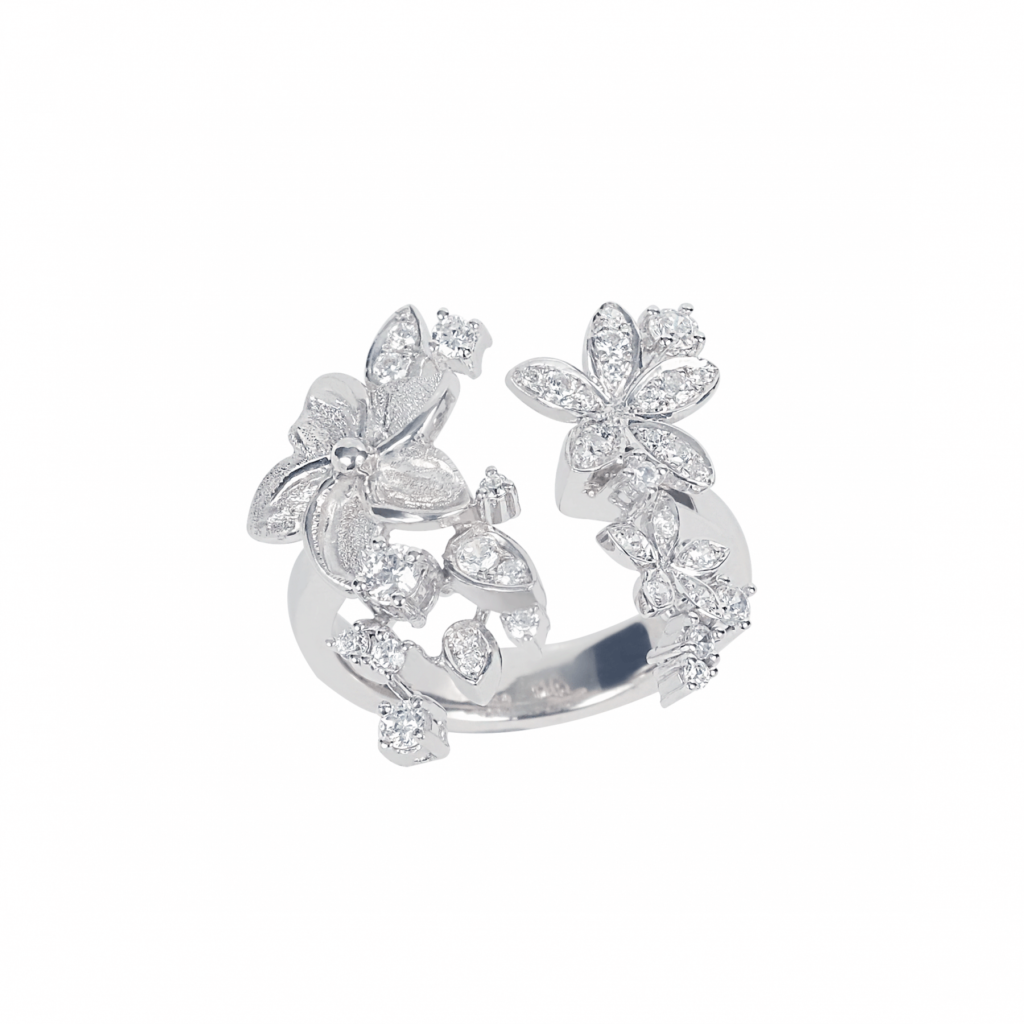 The jewellery collection also illustrates the virtues of love and romance through the use of floral emblems such as plum blossoms (méi huā, 梅花).
Plum blossoms signify perseverance in the face of adversity and the promise of a future filled with hope.
Plum blossoms often bloom most vibrantly amidst the harsh winter snow, hence the motif is elaborately enamelled/embellished onto the earrings, ring, and bracelet design of the collection.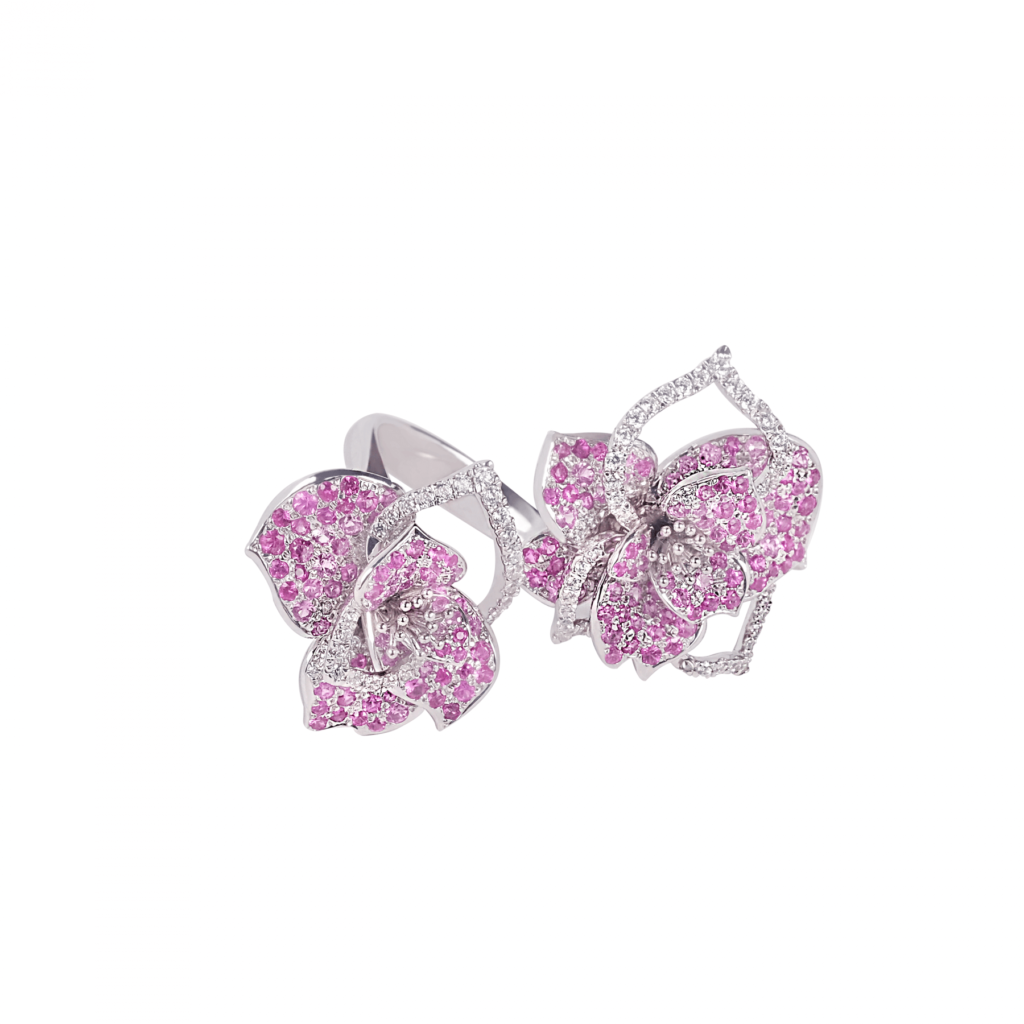 One of the most significant oriental floral emblems is the peony (mǔ dān, 牡丹).
Regarded as the king of flowers, the deliciously sensual peony embodies the qualities of romance and prosperity. The petals of the peony come to life as an ornate ring and a pair of earrings. They are regarded as an omen of good fortune and happy marriage, which make them the perfect pieces to gift your partner.
5) Chinese Knot (jié, 结) and Fan (shàn, 扇)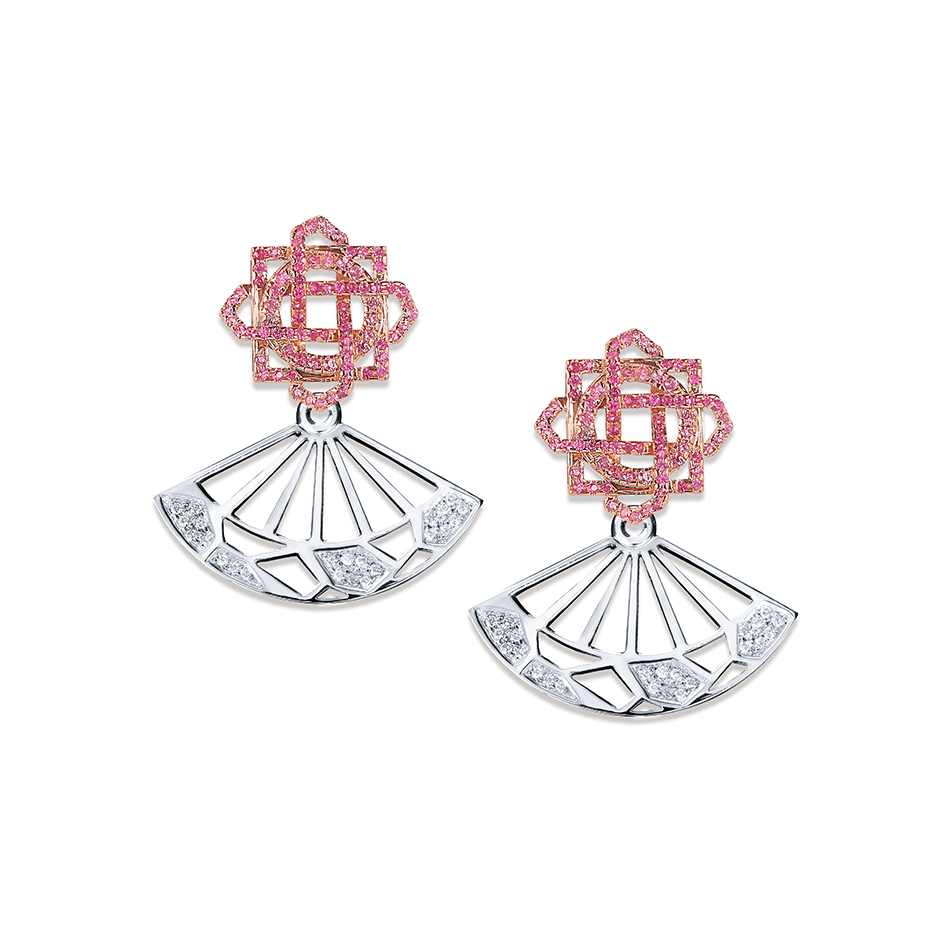 For the ultimate token of eternal union, this collection features a modern take on the Chinese knot (jié, 结) and fan (shàn, 扇) motif.
As age-old symbols of mutual love, you can choose either a bracelet or earrings, or even both, as a devoted gesture of affection to celebrate the coming Valentine's Day in February.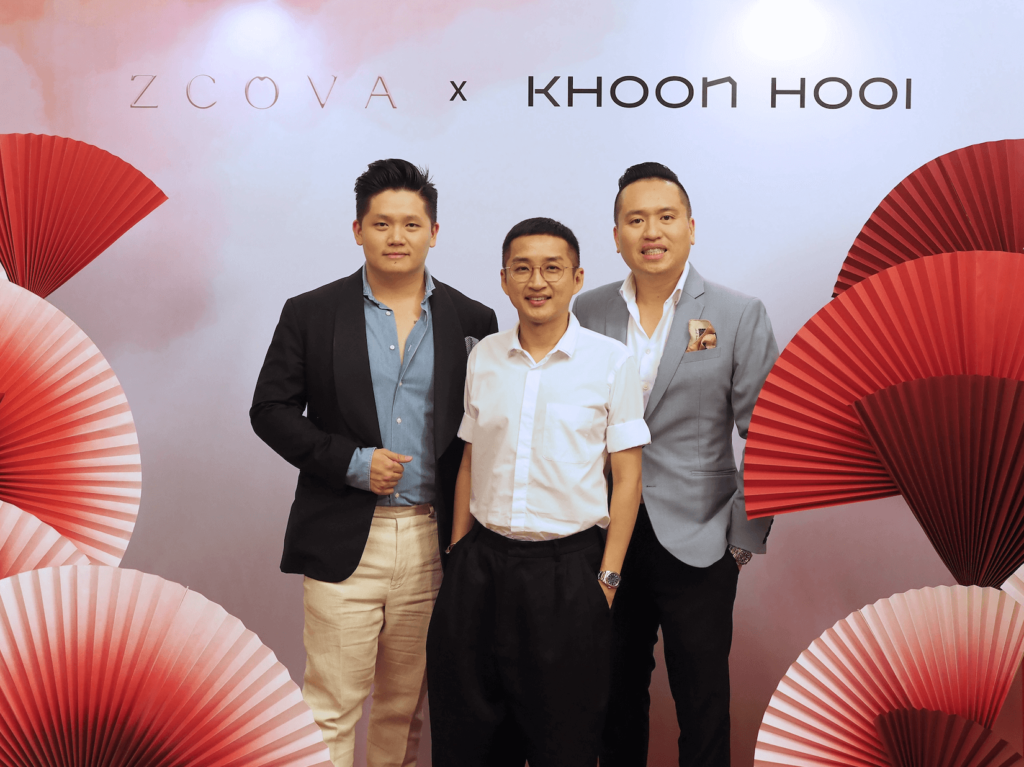 The marriage of ZCOVA and Khoon Hooi's design aesthetics yielded a modern yet classic take on jewellery design that is both tasteful and timeless. The ZCOVA x Khoon Hooi collection is exclusively pre-order from ZCOVA with a production period of maximum two months per purchase. Each piece can be customised further with yellow, white or rose gold, including a wide selection of coloured stones.