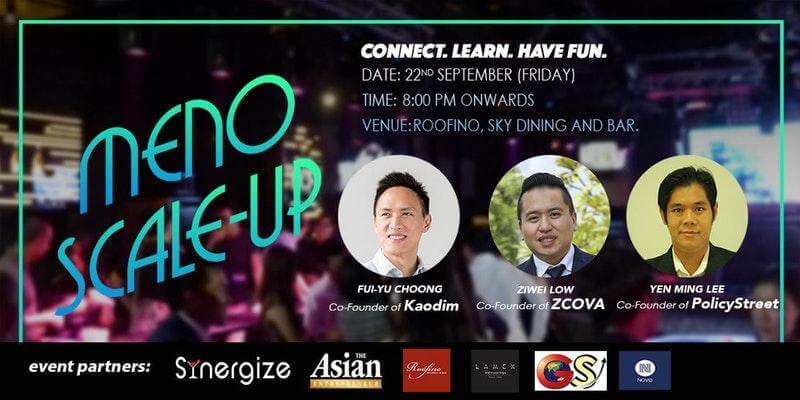 Malaysia's Entrepreneurs' Night Out: SCALE UP 2017 (#MENOSU2017) Event Recap
On 22nd Sept 2017, the Co-Founder of ZCOVA, Ziwei Low shared his experience at #MENOSU2017 held at Roofino Skydining & Bar in Kuala Lumpur on how he scaled up their online jewellery business, ZCOVA together with his partner, Ziyin Low.
Held at Roofino Skydining & Bar in Kuala Lumpur, the capital city of Malaysia, Synergize Asia brought together the leading entrepreneurs and professionals to celebrate and build connection through a shared passion for entrepreneurship.
Three inspiring speakers dominated the venue by sharing their entrepreneurship stories. Speeches throughout the night included notable speakers like Fui-Yu Choong, Co-Founder of Kaodim, Yen Ming Lee, Co-Founder of PolicyStreet, and not to forget, the Co-Founder of ZCOVA, Ziwei Low.
Dressed in a smart suit that night, Ziwei started off with how ZCOVA was founded with his partner, Ziyin Low, who is a GIA-certified gemologist.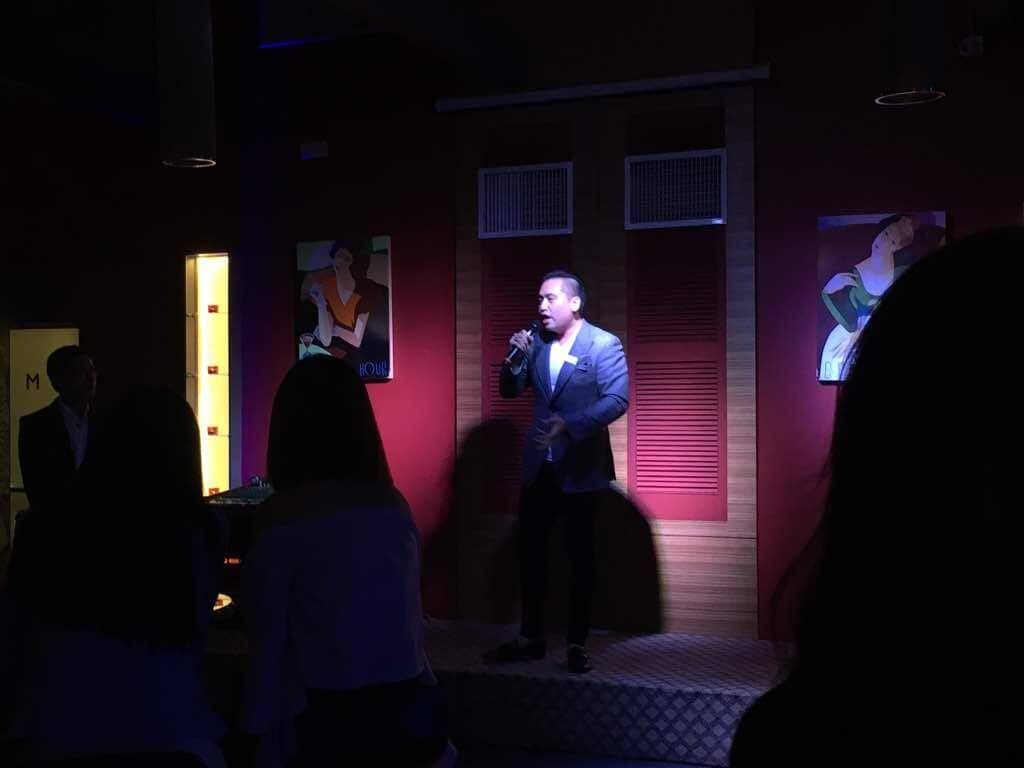 "At that time, we're making good money, so we think we want to scale up. We want to expand. Then, we see company like Kaodim raising funds," said Ziwei.
So they thought it is a great idea for them to start looking for funding too. Shifting their main focus on funding, ZCOVA sales were not doing very well for two months.
Feeling demotivated for a short while, Ziwei then started to brainstorm for a new idea. With these four fundamental pillars, ZCOVA is reborn. "At the end of the day, you have to remember where you came from and your initial goals," Ziwei said.
1) Providing Customers With Quality Diamonds At A Compelling Value
With years of experience dealing with customers who have doubts about ZCOVA, Ziwei gets to understand more about the market. It actually helps him to find out what are Malaysians looking for.
ZCOVA aims to provide customers with a more affordable "forever". Unlike any other jewellery stores online, ZCOVA offers customization to their customers at a reasonable price. They want to bring actual value of the diamond to their customers through online platform.
They also managed to cut a lot of costs such as rentals, inventory cost, sales commission, and others. Therefore, they are able to offer a more affordable rate than the traditional brick-and-mortar jewellers.
2) Provide Honest Information, Education, And Pricing
"We do not work on commission-based, so there's no salesperson to hard sell you with our jewellery," claimed Ziwei. They respect their customers and will try their best to fulfill the customer's request because they want to provide a personalised shopping experience to keep customers happy.
He believes in providing value back to the customers. So if customers are interested in buying diamonds, but they know nothing about it, don't worry. ZCOVA has certified gemologist and professional consultants to assist and educate the customers on getting their perfect diamond ring.
3) The ZCOVA Experience
Although they did face difficulties reaching out to their target audiences, but that challenge did not stop ZCOVA to keep growing. They have recently launched the new website with over 150,000 GIA certified diamonds and more than 100 designs to choose from.
Together with the interactive 4Cs diamond page, customers can now shop smartly, knowing the quality diamond that they're actually getting. ZCOVA also accepts custom orders for personalized jewellery if customers want to get something unique.
In cases where customers would like seek for consultation, the newly designed ZCOVA showroom is located in Kota Damansara and customers can make an appointment through Facebook, WhatsApp or email.
4) Build A Better Local Design Community
Other than providing value to the customers, ZCOVA also wishes to see more growth in the local design community. They are planning to collaborate with local clothing or jewellery brand and produce jewellery for them. To cultivate the Malaysian talents, ZCOVA is working together with Raffles College of Higher Education, taking their students in as interns.
Working in ZCOVA allows them to create a collection and brand their very own jewellery line. We do not want them to waste their talents to end up being a salesperson at the jewellery retails. It's more than just making profit in ZCOVA.
Ending the session with Q&A from the attendees, one of them brought up a question that most people ask – "How do you identify a real and fake diamond?"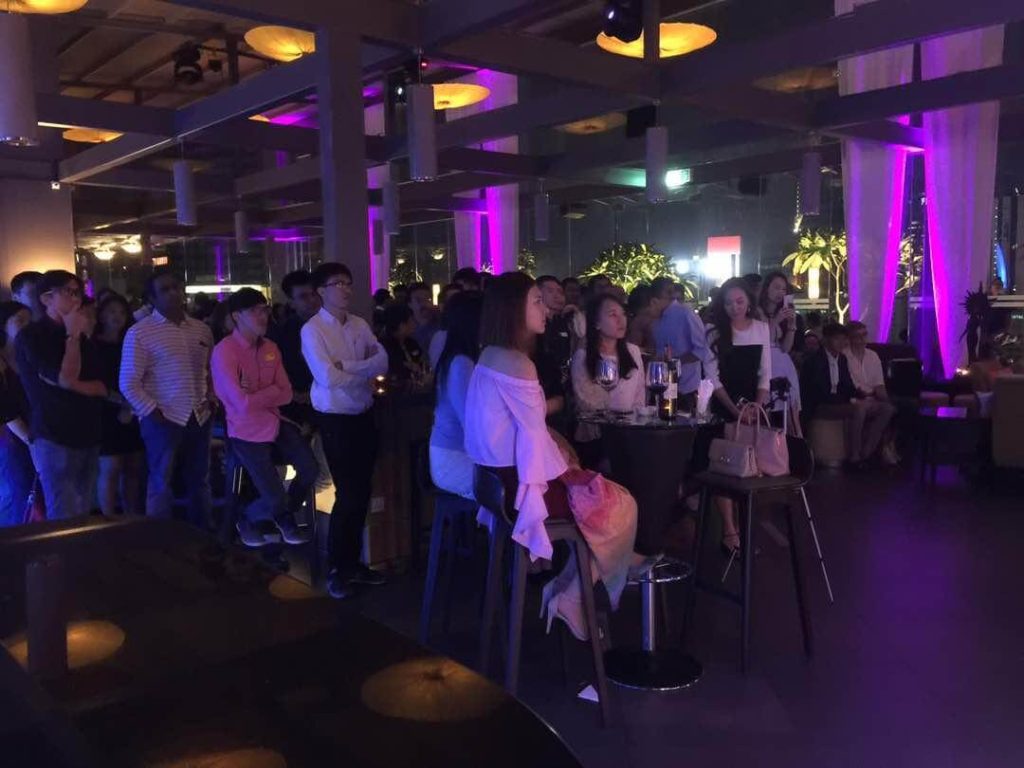 Ziwei then explained that there are various methods that can be used to identify a real diamond. But the easiest way is to test it with a written paper. When a real diamond is put on a written paper, the words can't be seen. While for stimulant diamond, the words will be seen through it.
For customers who would like to know more on how to differentiate a real and fake diamond, watch the video from the Director of ZCOVA, Ziyin explaining it in more detail:
The event itself ran smoothly and many had fun attending it. Don't forget to tag us or include the hashtag (#MENOSU2017) if you've attended the event on that day! We're more than happy to connect.