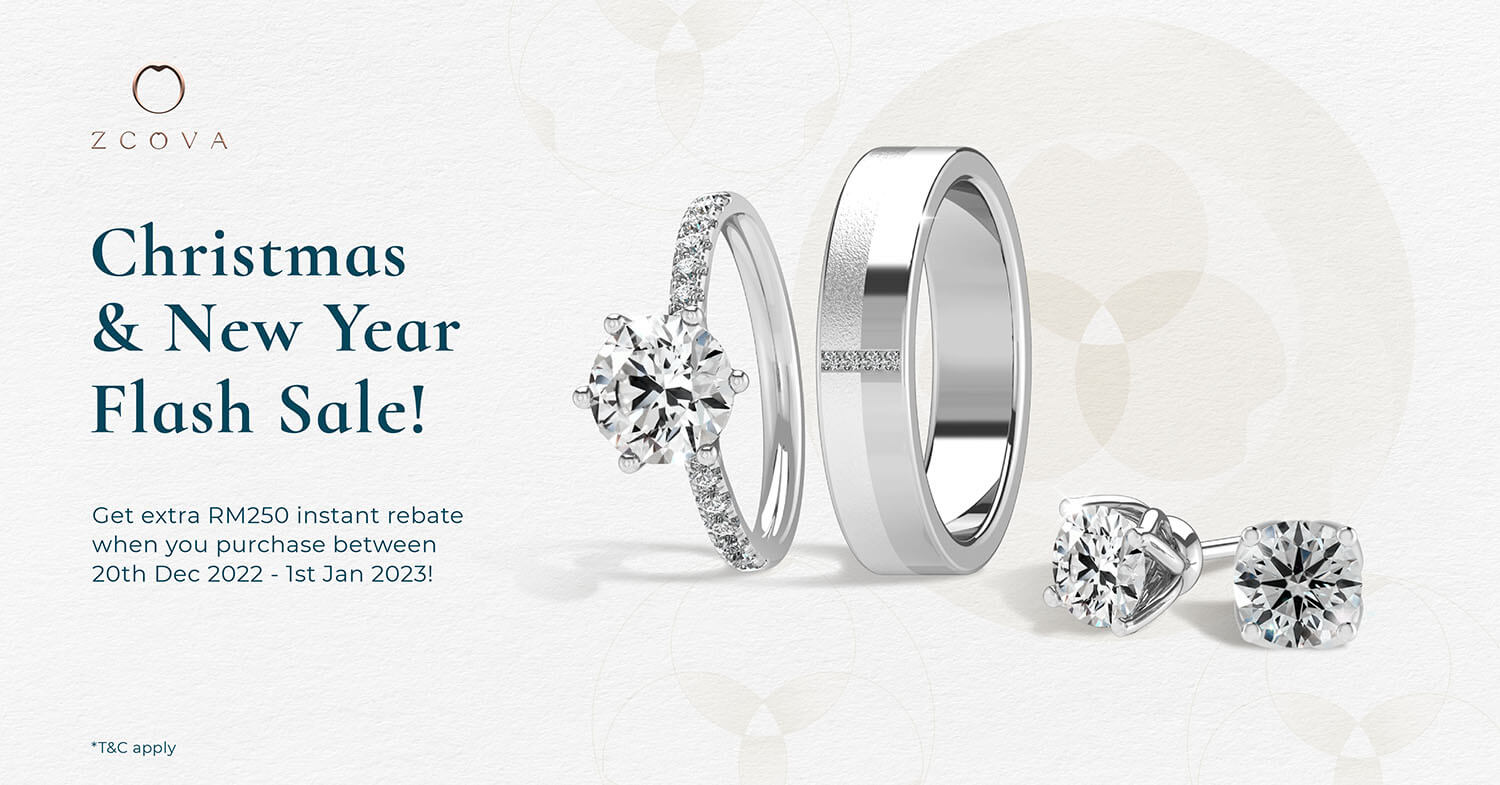 Christmas and New Year Flash Sale: RM250 Instant Rebate
Christmas and New Year Flash Sale
Tis the season to be merry and sparkly! Get extra RM250 instant rebate when you purchase between 20th Dec 2022 – 1st Jan 2023.
*T&C apply
This promotion is valid for
💎Loose or set GIA-certified mined diamonds
💎Loose or set IGI-certified lab-grown diamonds
💎Loose or set ICL-certified gemstones
💎Engagement rings
💎Wedding rings
💎Fine jewellery including diamond/gemstone necklaces, earrings, and bracelets
✅FREE customisation to do your own design
✅14k or 18K White/ Rose/ Yellow Gold or Platinum
✅Free resizing, engraving, lifetime warranty
✅Free jewellery box
What are you waiting for? Don't miss out on this limited-time only promotion!
Message us or drop by one of our Galeria to find out more!
📍ZCOVA Kota Damansara
📍ZCOVA Johor
📍ZCOVA Penang
We also offer a 0% interest rate payment plan for up to 12 months!
SHOP NOW
Promotion Terms & Conditions
1. This promotion is valid from 12.01am 20th Dec 2022 – 11.59pm 1st Jan 2023.
2. Not applicable for purchases made before 20th December 2022.
3. Promotion is applicable for loose GIA-certified mined diamonds, loose IGI-certified lab-grown diamonds, loose ICL-certified gemstones, and fine jewellery.
4. Not valid with the following ongoing promotions and discounts:
-0.3CT J/VVS2, 0.4CT F/VS1, 0.5CT G/VS1, 0.5CT G/VVS2 promotions
-Free solitaire setting with 1CT diamond purchase
5. This promotion is non-exchangeable nor refundable for cash.
6. Free global insured shipping for every order.
7. This promotion is subject to availability.
8. ZCOVA Sdn Bhd reserves the right to change, modify or amend the terms and conditions mentioned above at any time without prior notice.
Looking For One-Of-A-Kind Custom Made Ring Design?
We have got you covered! At ZCOVA, you can freely customize your ring designs with our in-house jewellery designers. So, don't be afraid to be creative!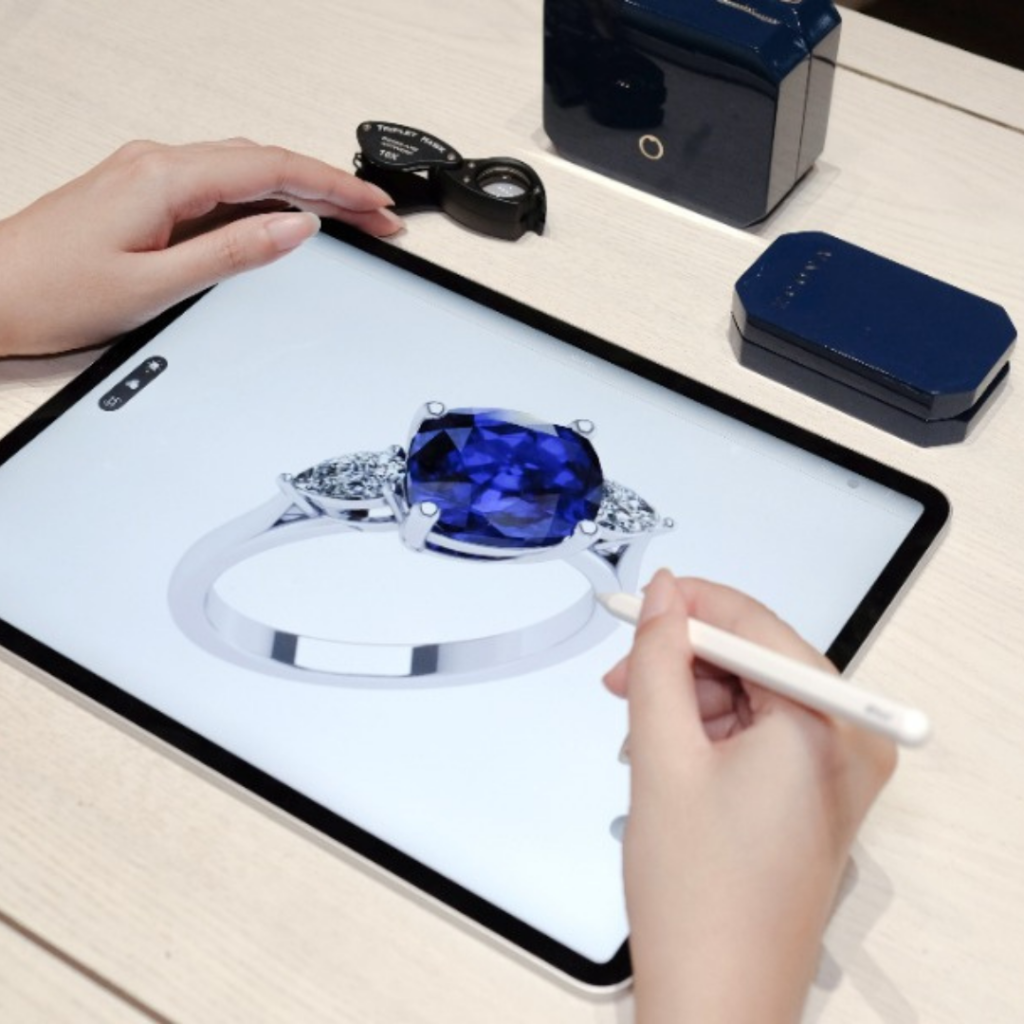 Upon consultation, we will send you a few 3D render rings for different versions of your dream ring designs, online.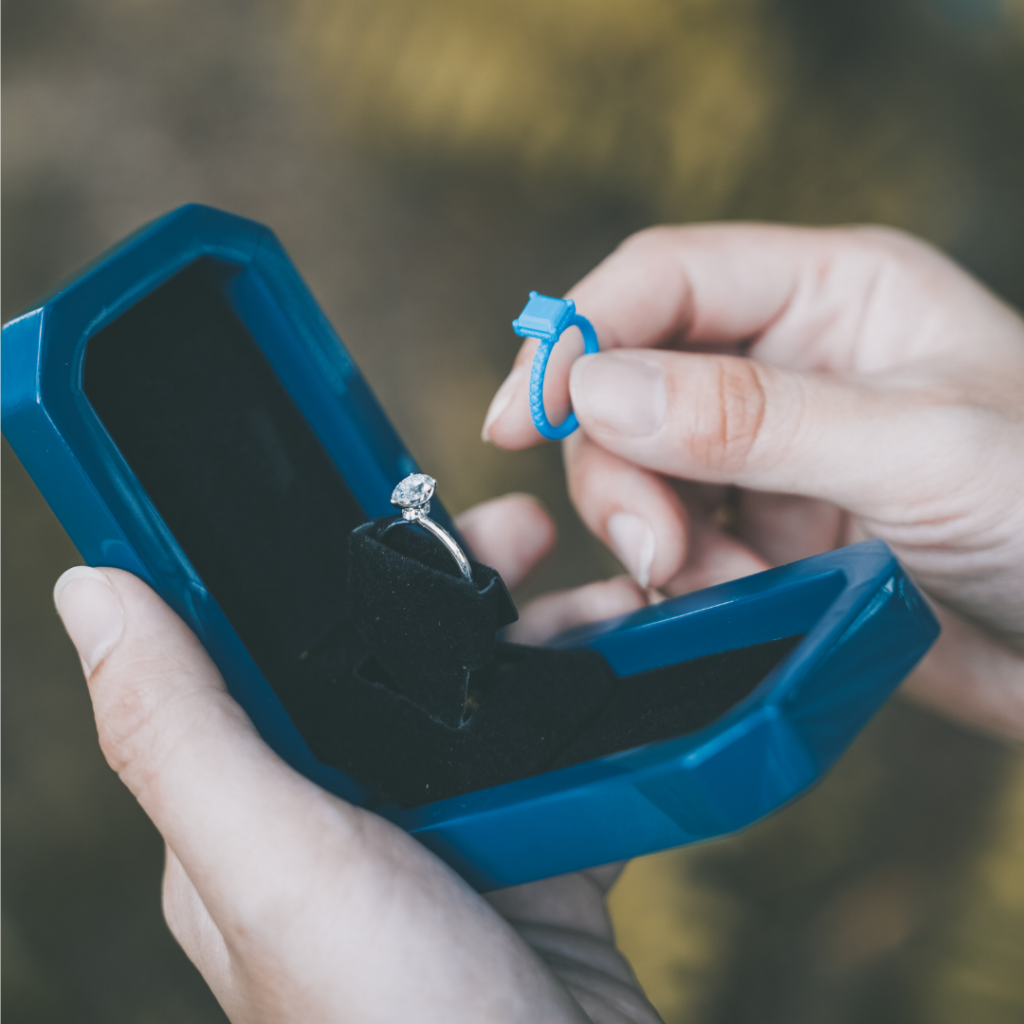 Once confirmed with the 3D Renders, you'll receive your ring design in 3D Print to try on at home!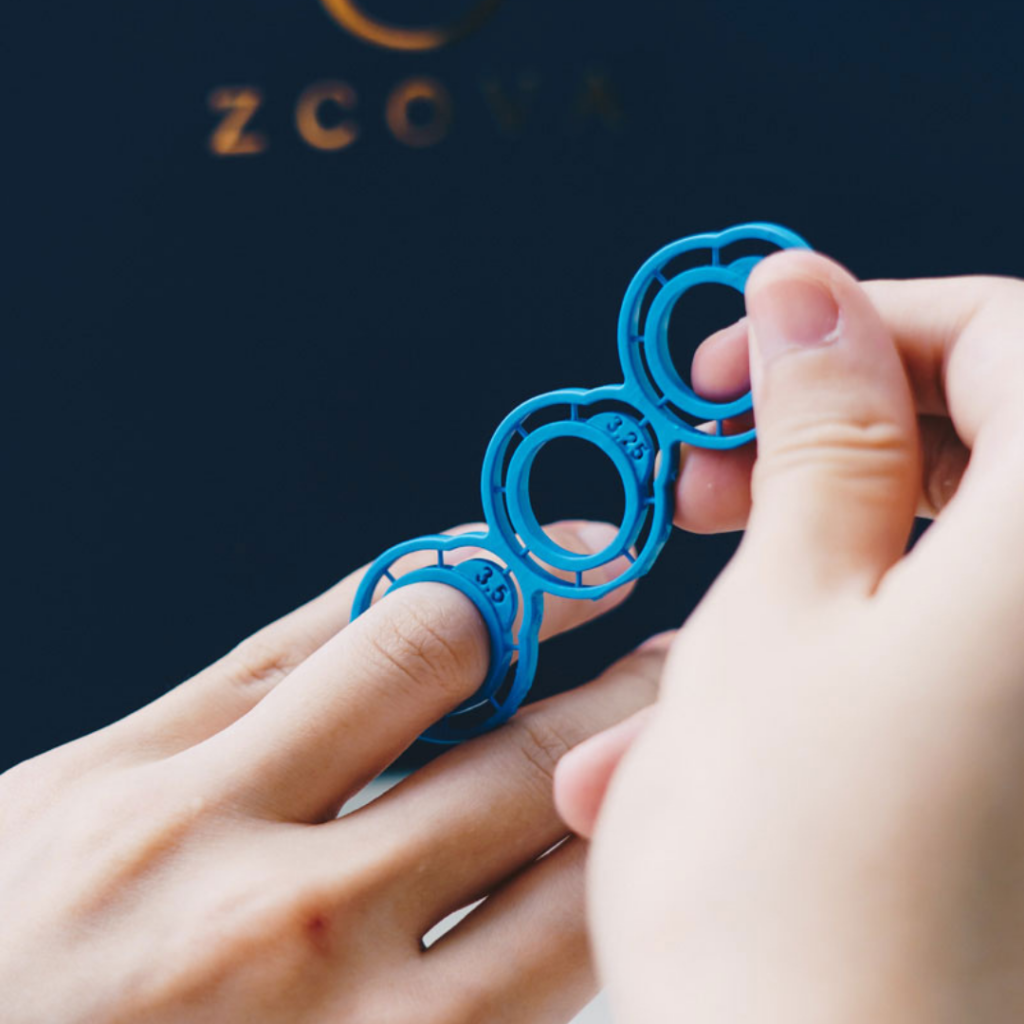 At the same time, you'll also receive a set of 3D print ring sizers to confirm your ring size for ring production.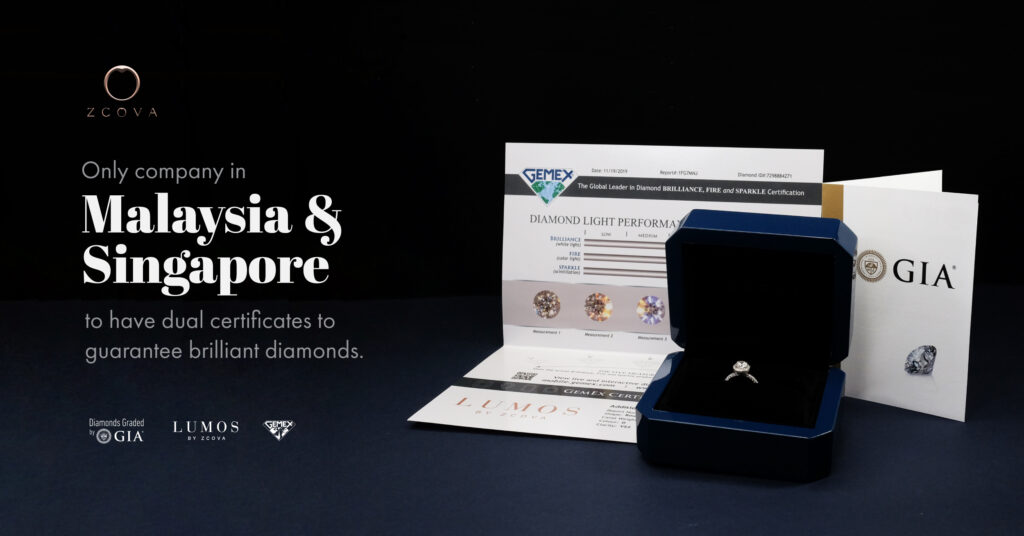 LUMOS by ZCOVA
We are the only brand in Malaysia & Singapore to hold GemEx Certified Diamonds. While the GIA certificate defines the rarity of a diamond, GemEx measures the diamond's beauty and only 1 in a thousand diamonds make the cut to become LUMOS by ZCOVA Diamonds
More About GemEx
ICL Certified Gemstones
Gemstone will no longer be ambiguous when you have a certificate to verify its authenticity. At ZCOVA, we use ICL's grading system to determine not just the gemstone's origin but also the colour intensity, clarity, and cut consistently
More About ICL Cert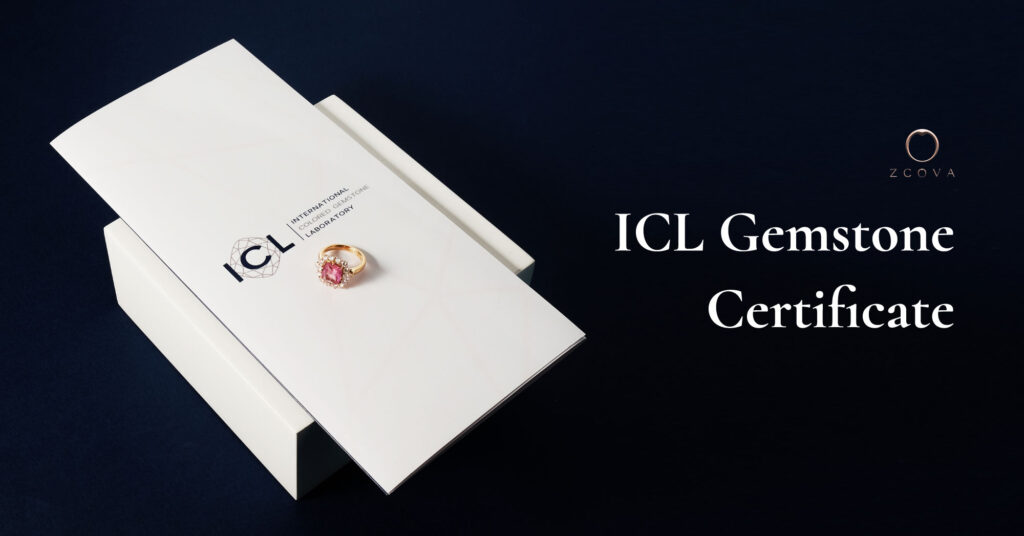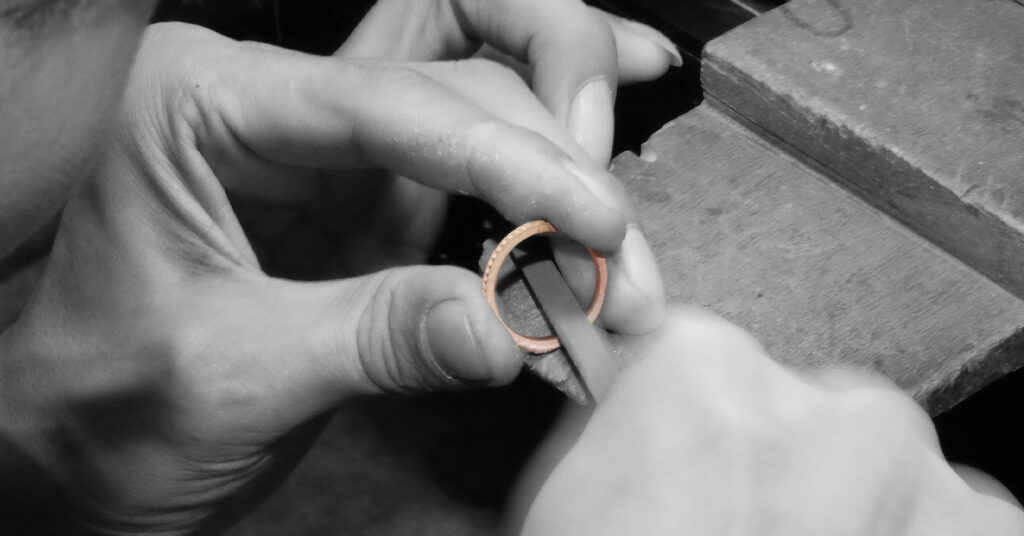 40 Years Of Craftsmanship
We are passionate about the quality of our jewellery and absolutely do not compromise on quality. All ZCOVA jewellery are made-to-order, and each piece is carefully handcrafted by an experienced craftsman to maintain the highest quality
Shop Now