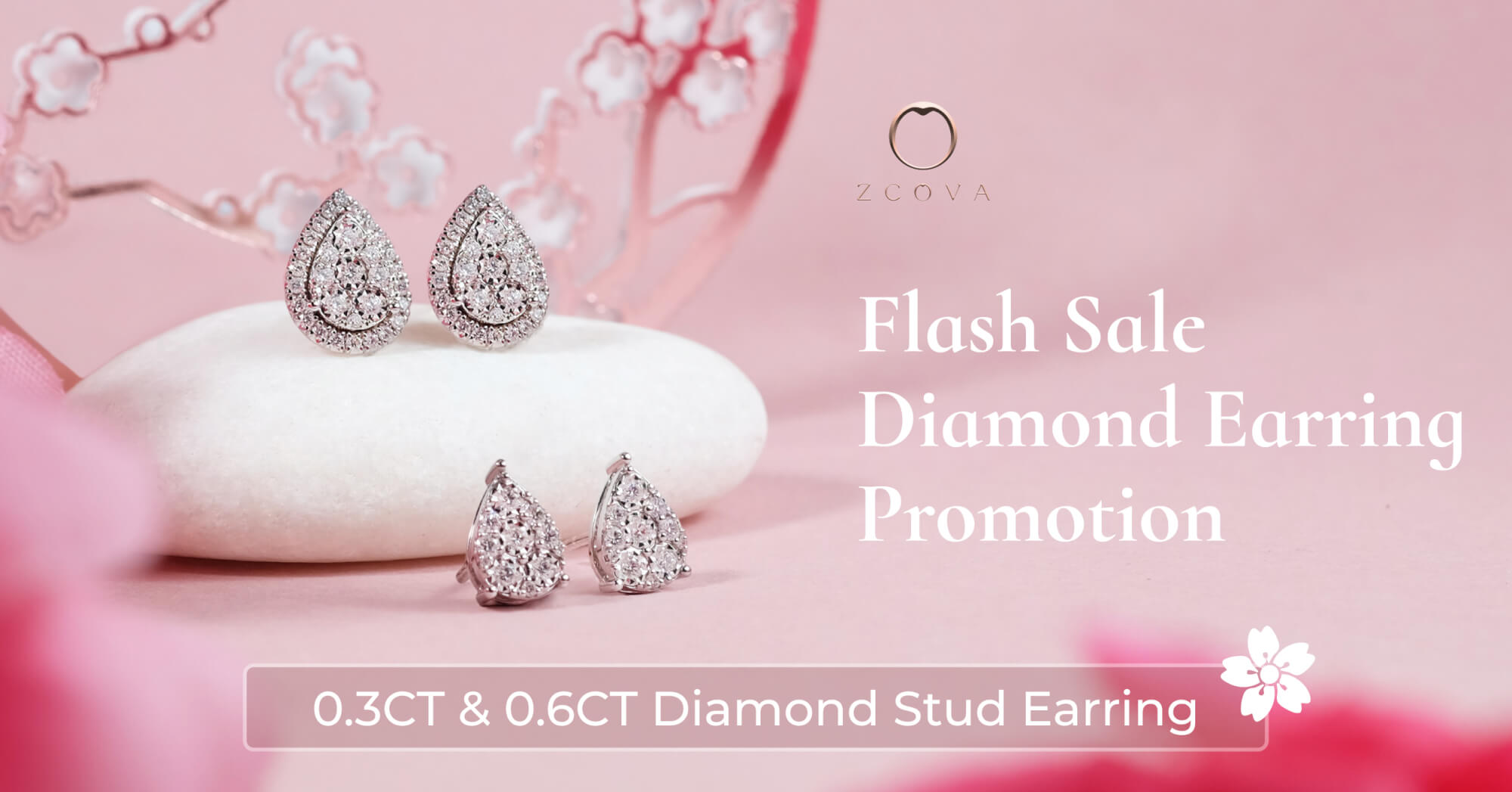 Flash Sale Diamond Earring Promotion Price Off Malaysia
Start your 2022 with our beautiful diamond cluster earrings in 18K white gold. Purchase with ZCOVA's 0% Interest Rate Installment Plan and start the Year of Tiger with full of sparkles, prosperity and joy!
Limited Time Offer, Place Your Order Now!
Place your order before 15th January 2022 for Alix Pear Earring to be delivered before Chinese New Year 2022. If you plan to pick up in store, latest to receive for Chinese New Year batch is by 26th January 2022 for Johor outlet and 29th January 2022 for Kota Damansara outlet.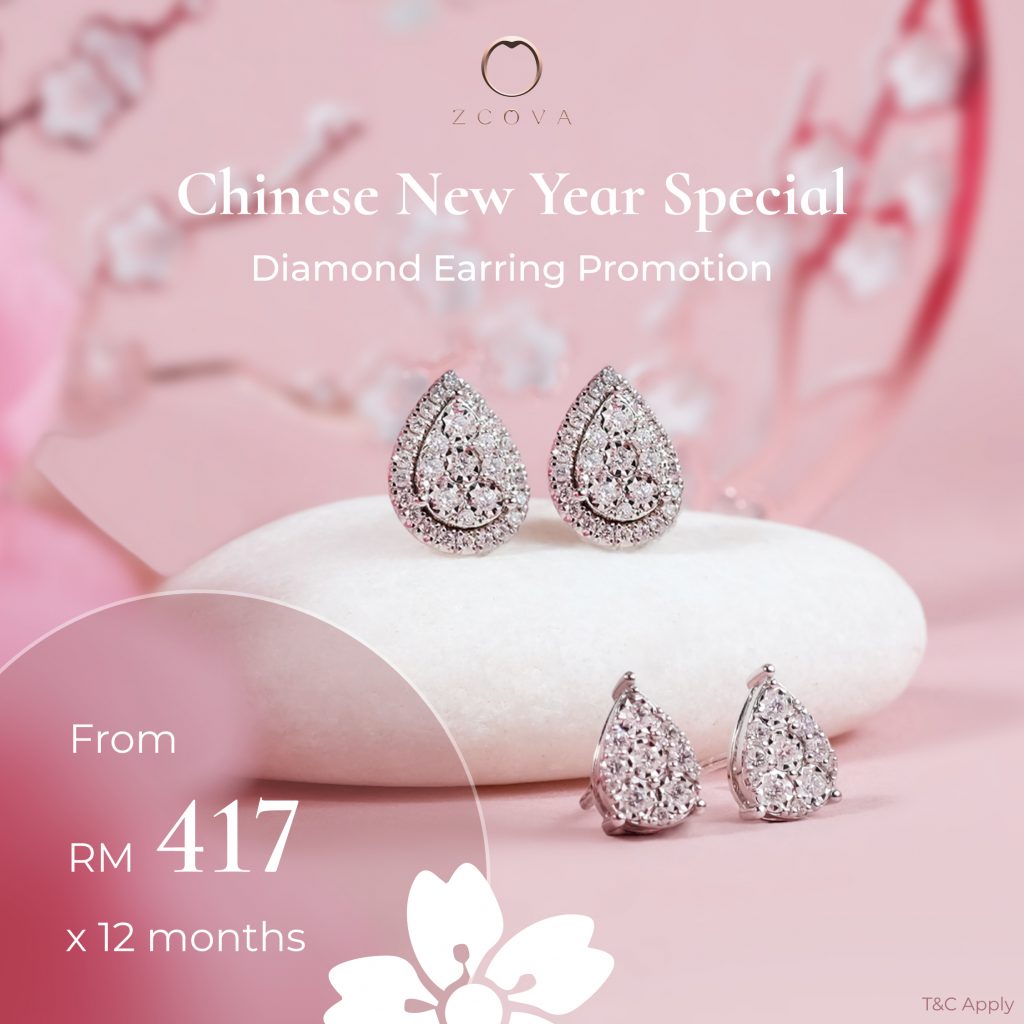 Save RM 1200! 0.6-Carat Diamond Earring For RM 4,300 A Pair
Alix Halo Pear Earring
RM 717 x 6 months
Original Price from RM 5,500 ➡️ RM 4,300
Available in White Gold Only
T&C Apply
Save RM 700! 0.3-Carat Diamond Earring For RM 2,500 A Pair
Alix Pear Earring
RM 417 x 6 months
Original Price from RM 3,200 ➡️ RM 2,500
Available in White Gold Only
T&C Apply
Speak to our consultants today if you have any questions, we're more than happy to assist you!
Contact Us!
[Terms & Conditions]
This promotion is valid from 16 December 2021 onwards and ends on 15th February 2022.
This promotion is only valid and redeemable at ZCOVA Sdn Bhd.
Not valid with any ongoing promotions and discounts.
This promotion is non-exchangeable nor refundable for cash.
Free global insured shipping for every order.
Instalment plan for this promotion is only valid for 6 months.
ZCOVA Sdn Bhd reserves the right to change, modify or amend the terms and conditions mentioned above at any time without prior notice.
Warmest wishes to all our customers and Happy New Year! May the Year of Tiger bring you all the best and a year full of joy and happiness!
Feel free to contact us if you have any questions!