EASY REVIEW & WIN RM 1,000 CASH
Leave a review on our social media platform about your ZCOVA's experience to go in the draw to WIN an MYR 1,000 cash.
1 winner will be picked every month to bring home the cash!
———————-
Every purchase means the world to us and your ZCOVA experience is our top priority. We always make sure we're meeting your standard of requirements. That's why we would like to hear your thoughts on ZCOVA's services to further improve better!
Double Your Chances When You Review 2 Platforms!
Get an extra entry when you review our Facebook & Google platforms. Meaning, if you review both our ZCOVA Facebook page and ZCOVA Google page you can double your chances to win! The winner announcement will be made early every month!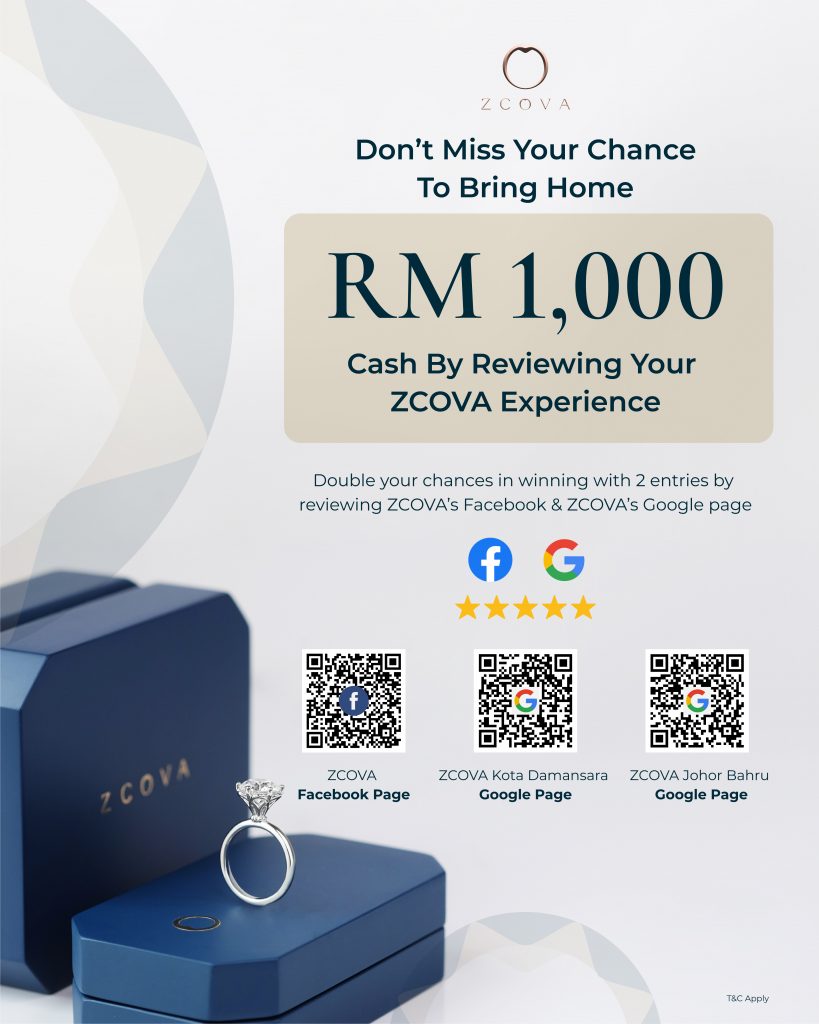 Terms & Conditions
By entering this contest, you agree to the terms and conditions set out below. ZCOVA Sdn Bhd (organiser of this contest) reserves the right to amend the rules of this contest at any time. Any failure to comply with the rules of this contest will result in the entrant and/or winner being disqualified:
This giveaway is valid for ZCOVA's customers ONLY.
This giveaway is hosted by ZCOVA Sdn Bhd on its website. ZCOVA Sdn Bhd is not responsible for any loss or damage resulting in relation to this giveaway.
To enter this giveaway, participants need to share an honest review in (a) ZCOVA's Facebook Page or (b) ZCOVA KD Google Business Page or (c) ZCOVA JB Google Business Page or (d) ZCOVA Penang Google Business Page
The participant may only submit up to a maximum of two (2) entries for 2 different social media platforms. Duplication of the same email address & review in the same platform will be forfeited.
This giveaway is open to all ZCOVA customers from the year 2020 until recent.
This giveaway is valid for reviews shared from the beginning of the month to the end of the month unless stated otherwise.
RM 1,000 is given out to 1 winner randomly chosen from the list of participants in each month.
By joining this contest, participants agree that email addresses & reviews submitted will be used for ZCOVA, its affiliates and sponsors for marketing purposes.
All information submitted by the participants must be accurate, complete and operational. The organizers may require the winner(s) to provide proof of identity (NRIC/Passport with same registration name) when collecting prizes.
This giveaway is not exchangeable or refundable for cash or rebates.
The winner will be announced on https://blog.zcova.com/review-contest/.
ZCOVA Sdn Bhd is not obligated to reveal the winner announcement publicly.
ZCOVA Sdn Bhd reserves the right to change, modify or amend the terms and conditions mentioned above at any time without prior notice.
Congratulations Winner!
Thank you for sharing your honest ZCOVA experience on our social media platforms. You're bringing home RM 1,000 Cash this month! Our team will contact you on the prize redemption process very soon!

Congratulations Henry Koh
You're the winner of ZCOVA's review contest in May 2022!

Congratulations Sachiko Khor
You're the winner of ZCOVA's review contest in April 2022!

Congratulations Harley Ong Kah Ching
You're the winner of ZCOVA's review contest in March 2022!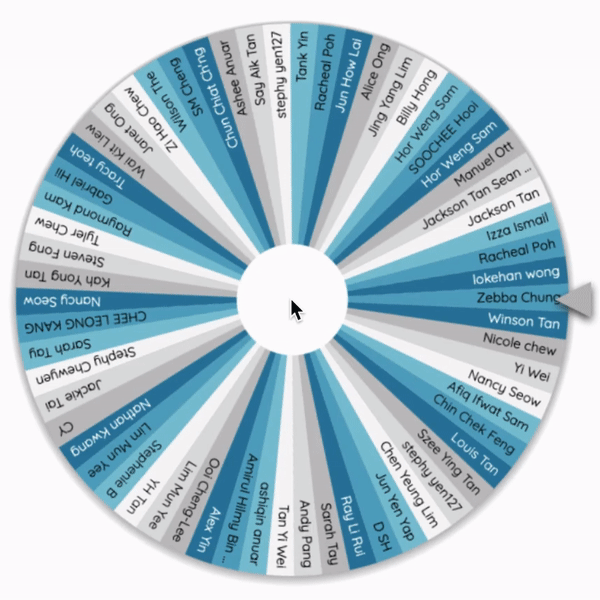 Congratulations Tyler Chew
You're the winner of ZCOVA's review contest in February 2022!