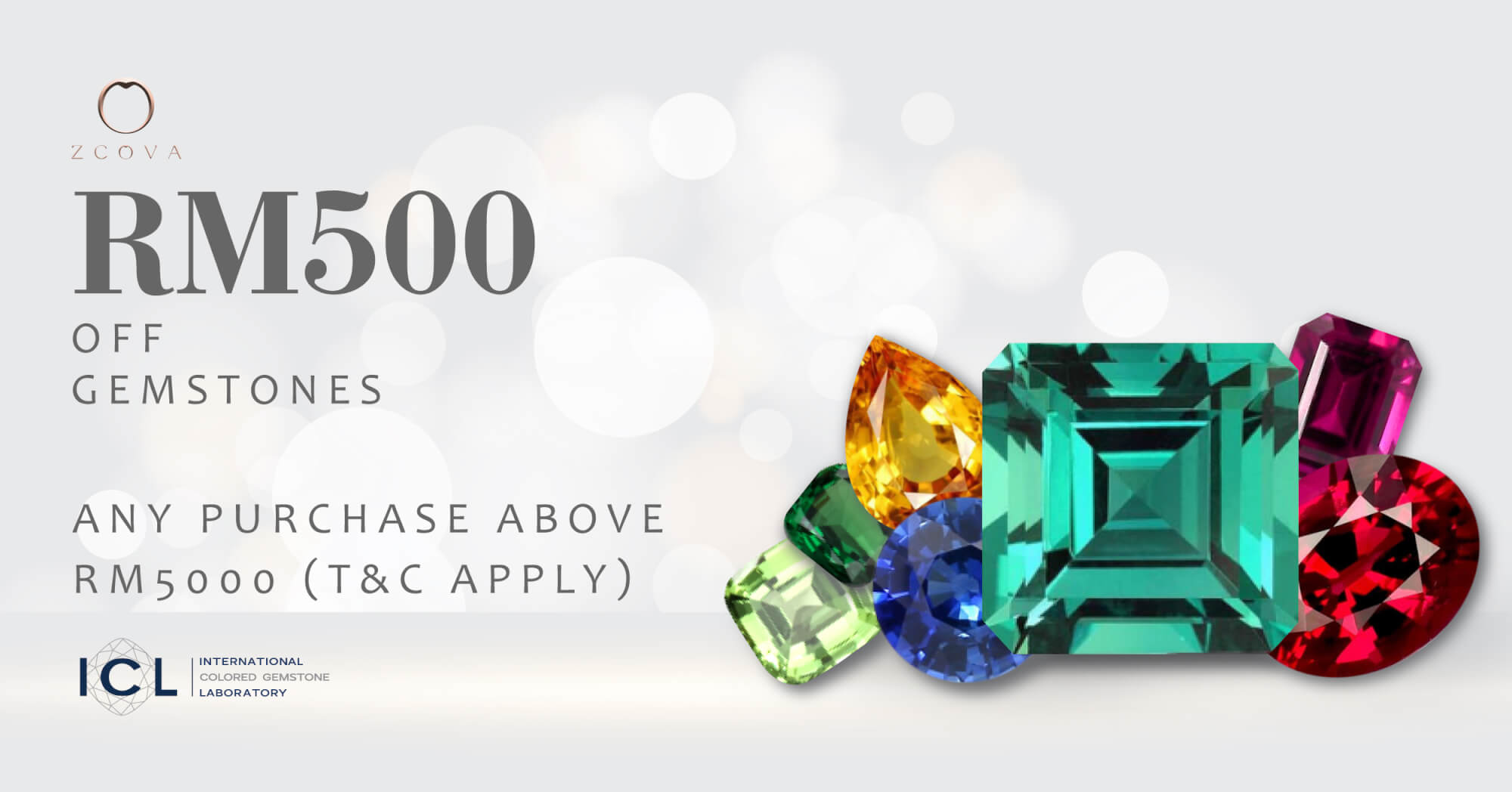 Gemstone Promotion Malaysia: RM500 OFF for Coloured Gems Jewellery
Not sure where to get Gemstones? Worry you might not get what you paid for? ZCOVA has just the thing for you. After hearing from many customers who had difficulties looking for their unique gemstones, we present to you Asia's Biggest Virtual Gemstone Inventory for all the coloured stone lovers out there.
Choose from 100,000 gemstones of Sapphire, Ruby, Emerald, Fancy Saphire, Tourmaline and more. Like the diamond's 4C, our online gemstone also comes with a complete filter to ease your journey in search of the perfect coloured gemstones that fits your price range. All gemstones sold in ZCOVA are quality assured by our Gemologist and comes with an ICL Certificate.
Learn more about Gemstones here.
Gemstones are now available at your fingertip
Admire your perfect coloured gemstone in high-definition 360° videos anywhere, anytime.
Shop for Gemstone
Redeem your RM500 discounts before it's too late!
Get an instant rebate for any Gemstone related purchases above RM 5,000.
[Terms & Conditions]:
 Discount is only applicable for Gemstone Jewellery purchase above RM5,000
This promotion is only valid and redeemable at ZCOVA Sdn Bhd.
Discount valid until 28th February 2021.
All purchases should be done via Online Consultation or Appointment Basis with ZCOVA's consultants.
Not valid with any ongoing promotions and discounts.
This promotion is non-exchangeable nor refundable for cash.
Free global insured shipping for every order.
 ZCOVA Sdn Bhd reserves the right to change, modify or amend the terms and conditions mentioned above at any time without prior notice.
Make Appointment Now